Evercade Delivers Pocketful of Retro Delight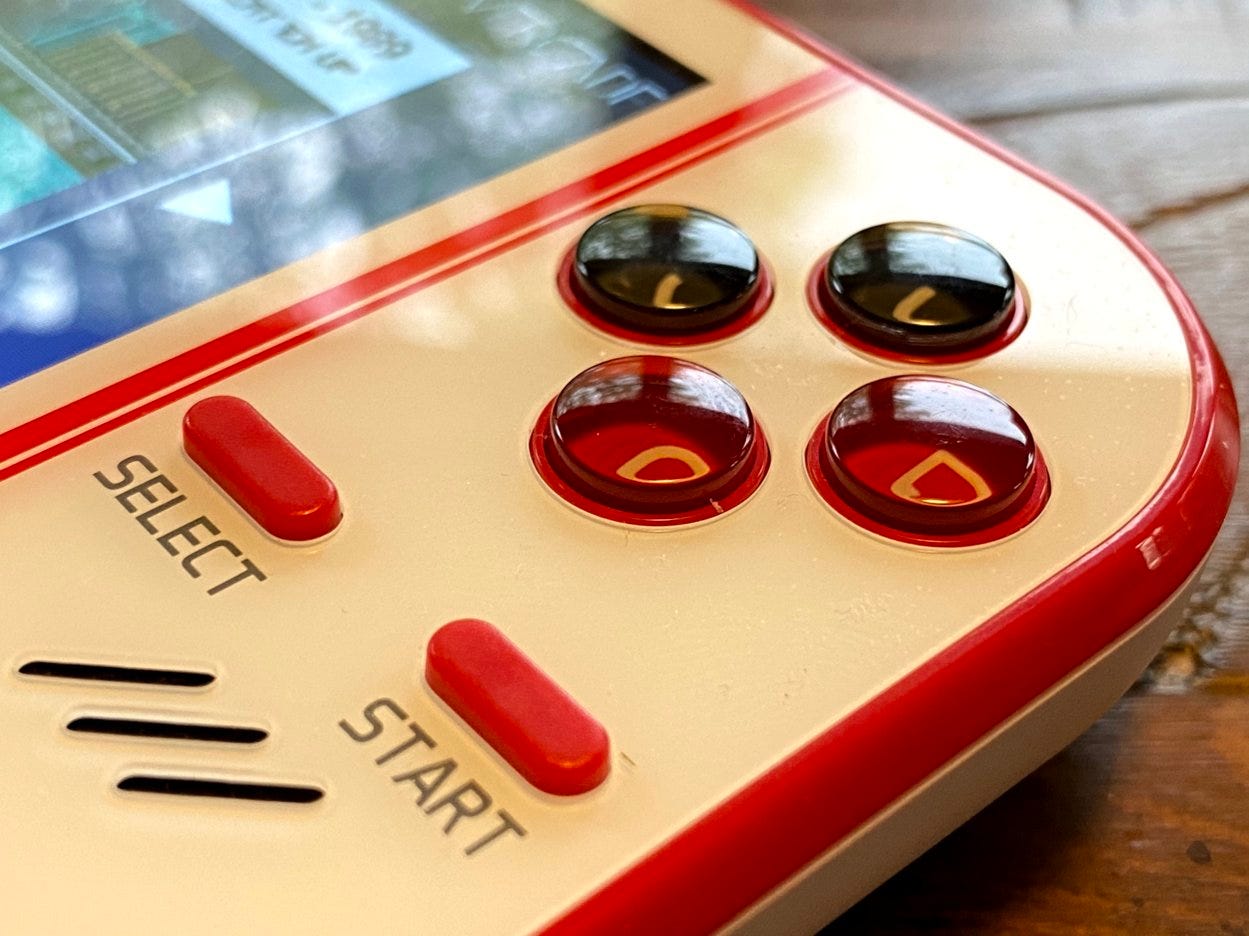 There's something wonderful about handheld gaming systems: The way they can slip into a pocket, get tucked away in a bag or hidden under a pillow for late-night surreptitious gaming sessions.
Combine that with deep cuts of retro gaming, and you're left with an on-the-go nostalgia machine guaranteed to dispense good vibes in bite-sized electric doses.
At least that's what I buy into every time I pick up another old gaming handheld system. And I've picked up quite a few. 
While by no means a full collection, or even really a full reflection, of the immense number of handheld gaming systems out there (there was more than 60 Game & Watch systems alone released), I've tried to capture in my collection a taste of the systems released from Mattel's 1976 Auto Racer up to today's mix of retro and new systems like the Nintendo Switch.
All told, I have 35 systems.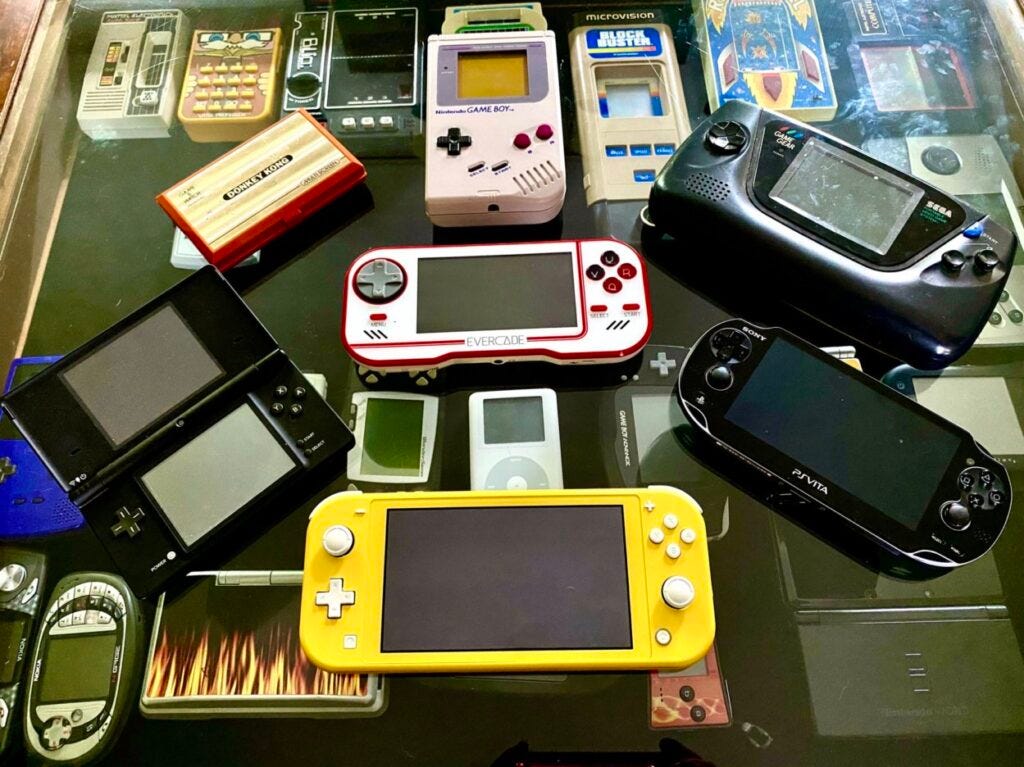 Currently, though, I'm most fascinated with my latest addition: The Evercade Retro Game Console.
The folks at Evercade were kind enough to send one to me — along with a collection of the carts the system uses — to check out, and I've been tinkering and playing with it ever since.
The system itself is built around the concept of delivering a steady stream of retro games to a handheld console through a variety of multi-game cartridges.
There are currently 14 cartridges announced, featuring about 160 games. Each of the cartridges comes in a solid little box with its own box art and a lovely little instruction manual inside.
On its surface, it seems like a strange choice in a world of extremely cheap memory, to go with cartridges, but there's something deeply nostalgic about switching out those clunky plastic carts to play a different set of games. 
The titles are usually grouped by publisher, and each cart can include two to as many as 20 games. And there are some fantastic games to play in there. Pick up the Atari Collection 2, for instance, and you get standby's like Yars' Revenge and Asteroids, but you'll also find some classics like Desert Falcon, Haunted House, and Wizard.
Check out the full list of carts and what they include here, but keep in mind that buying the Evercade is essentially buying into the notion of a gated system that uses old-school carts to deliver retro classics. Something I'm fine with.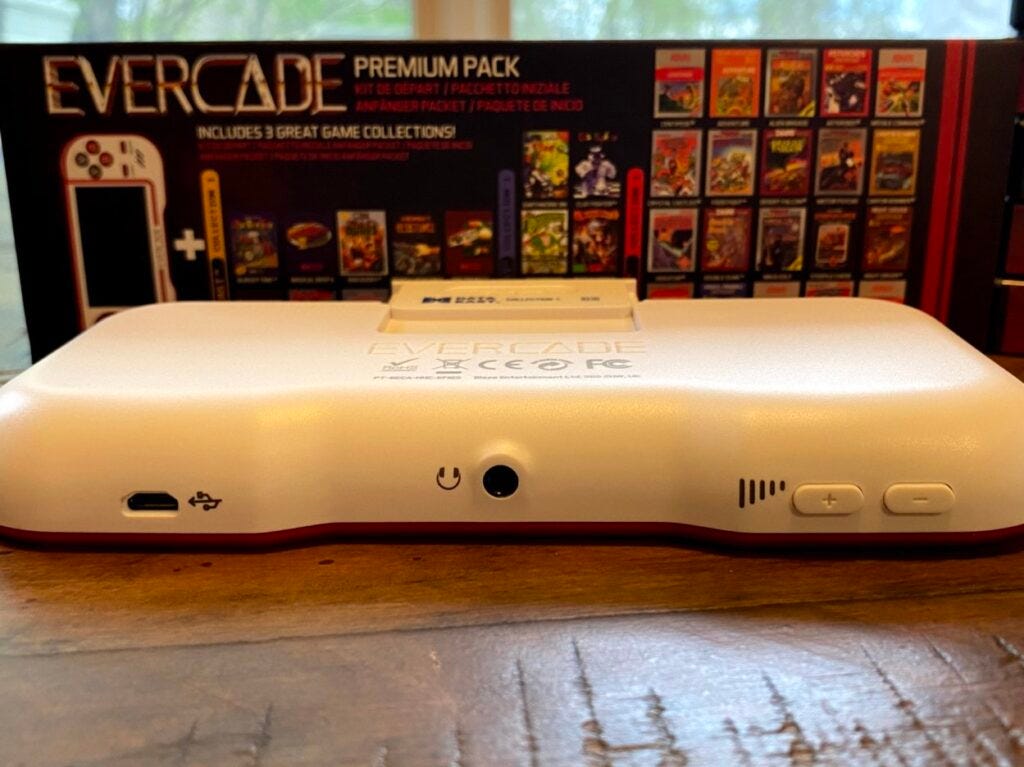 The form factor of the Evercade is surprisingly well designed. 
When I first saw the system, I was enthused by its unique approach to cart gaming, but also a little worried about how the system would feel. It looks like those big buttons would feel cheap, and the system might even feel a bit like a bad knock-off.
But I was surprised to find that the Evercade is actually a solidly built system with buttons and a directional pad that deliver an authentic feel and responsive play.
Better still, the 4-3 inch screen (about the size as the PlayStation Portable's screen) offers the option to stretch old-school square gameplay to fill the screen. There's also the ability to plug the system into your TV to get full HD support through a mini HDMI port.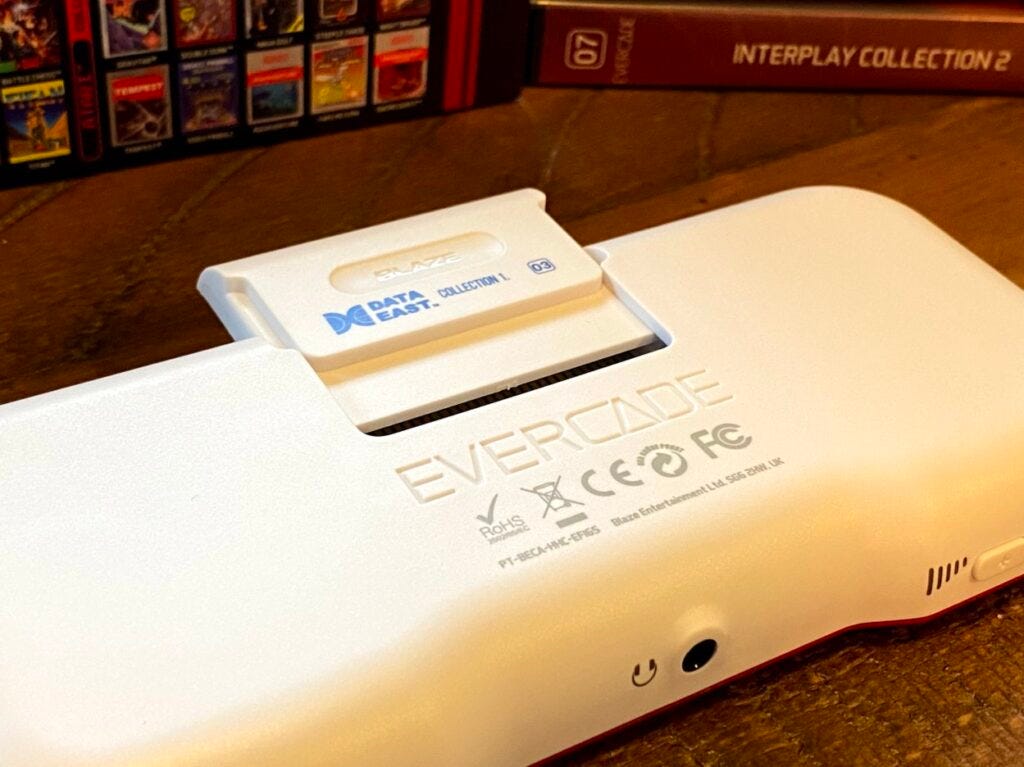 The system itself has the D-pad on the left side, four face buttons on the right, menu, select and start buttons, as well as dual, front-facing speakers. 
The Evercade uses an included USB to recharge the built-in battery, which the company says will deliver a four to five-hour battery life. You'll also find volume control buttons and a headphone out jack on the bottom of the system, and the power slide button, HDMI out, and two bumper buttons on the top edge.
The system is entirely offline, so no need to check-in, download updates, or anything else that requires a connection, an unusual trait in gaming these days.
Evercade says when possible, it worked directly with the original software or emulator developers to ensure the game emulation was as close to the original as possible when played on the handheld. The system uses a quad-core 1.2 GHz ARM processor to ensure that everything running on the Evercade will have more than enough headroom, especially considering that the focus is on 8-bit and 16-bit games.
I could spend hours enthusing about just how spot-on these games feel on the Evercade, but Digital Foundry's work at comparing original to Evercade gameplay is really all you need to see. It's simply incredible.
More interesting to me is how the Evercade feels when held up against some of the classic handheld systems released over the years. Despite its slightly thick design, I found the Evercade to have a very comfortable hand-feel. While the Nintendo Switch and Switch Lite both feel much more firm in hand, I actually prefer the Evercade's smaller case width.
And looking back at older systems is a quick reminder of just how small those screens were.
The beloved Game Boy is a massive piece of tech compared to its tiny 2.6-inch LCD screen. The Game Gear managed to deliver a much larger system with a not much larger screen at 3.2-inches. Granted, it had 32 colors.
Screen size continued to inch forward (haha) over the years, but it wasn't until we hit the PlayStation Portable that a handheld arrived with the same screen size as the Evercade. Both systems also have the same 480 x 272 pixel resolution. That pales in comparison to the modern Switch with its massive 6.2-inch, 1260x 720 LCD screen, but as a system that focuses on low-bit retro titles, the Evercade's screen was never distracting.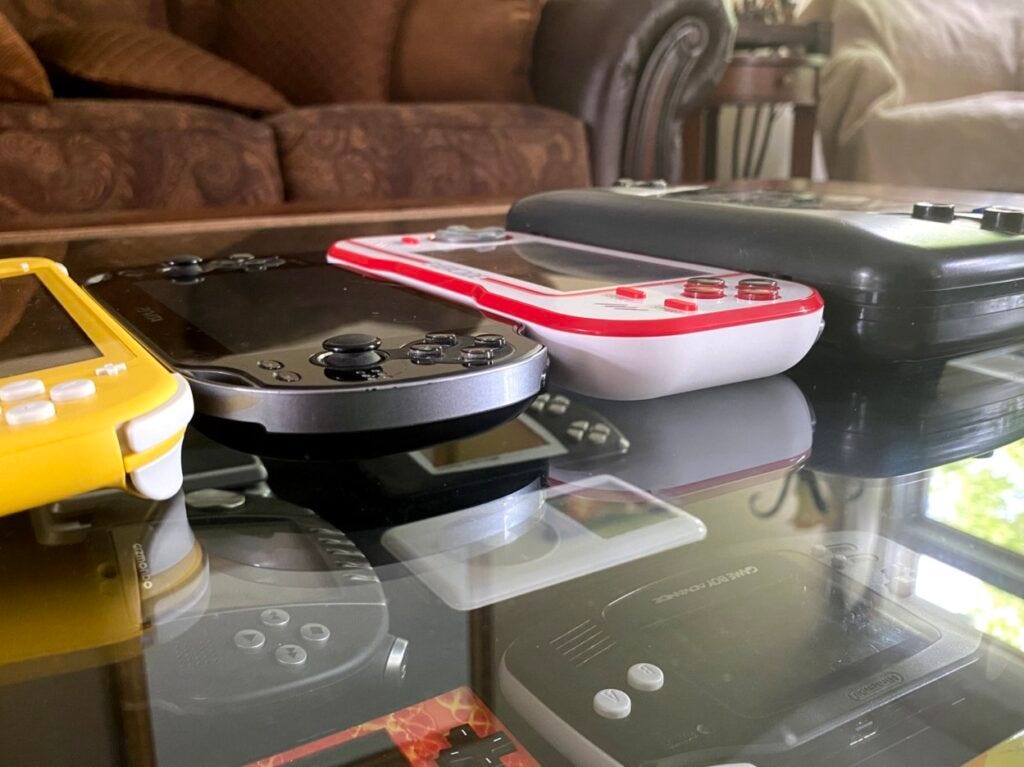 And that's sort of the point of this system. It's not really meant to be a competitor to modern gaming. This is no Nintendo Switch replacement; instead, it's a cool, refreshing dive into a growing pool of retro goodness.
The system has its quirks, like the need to manually update the firmware if you want to remap buttons, but it also has some neat little software additions, like being able to save your game at any point on the fly and return to it at some later date.
Pricing seems about right as well. The core system sells for about $80, which includes the Evercade and the Namco Museum Collection 1 cart. You can pick up the premium pack for about $100, and they throw in the Atari Collection 1 and Interplay Collection 1 carts.
The carts themselves sell for about $20 a pop, and that collection seems to be growing weekly. 
Evercade continues to announce surprising additions. Most recently, the company unveiled the Oliver Twins Collection, featuring 11 Codemasters titles and with all profits going to the National VideoGame Museum charity.
Having spent a few weeks with the system, I can say I'm delighted it's becoming a permanent part of my handheld collection. The Evercade Retro Game console is the perfect answer to fans of old-school gaming who care deeply about authenticity but don't want to mess around with finding, sorting through, and loading ROMs.
The Evercade earned its place within gaming's beloved handheld history.
---
Elsewhere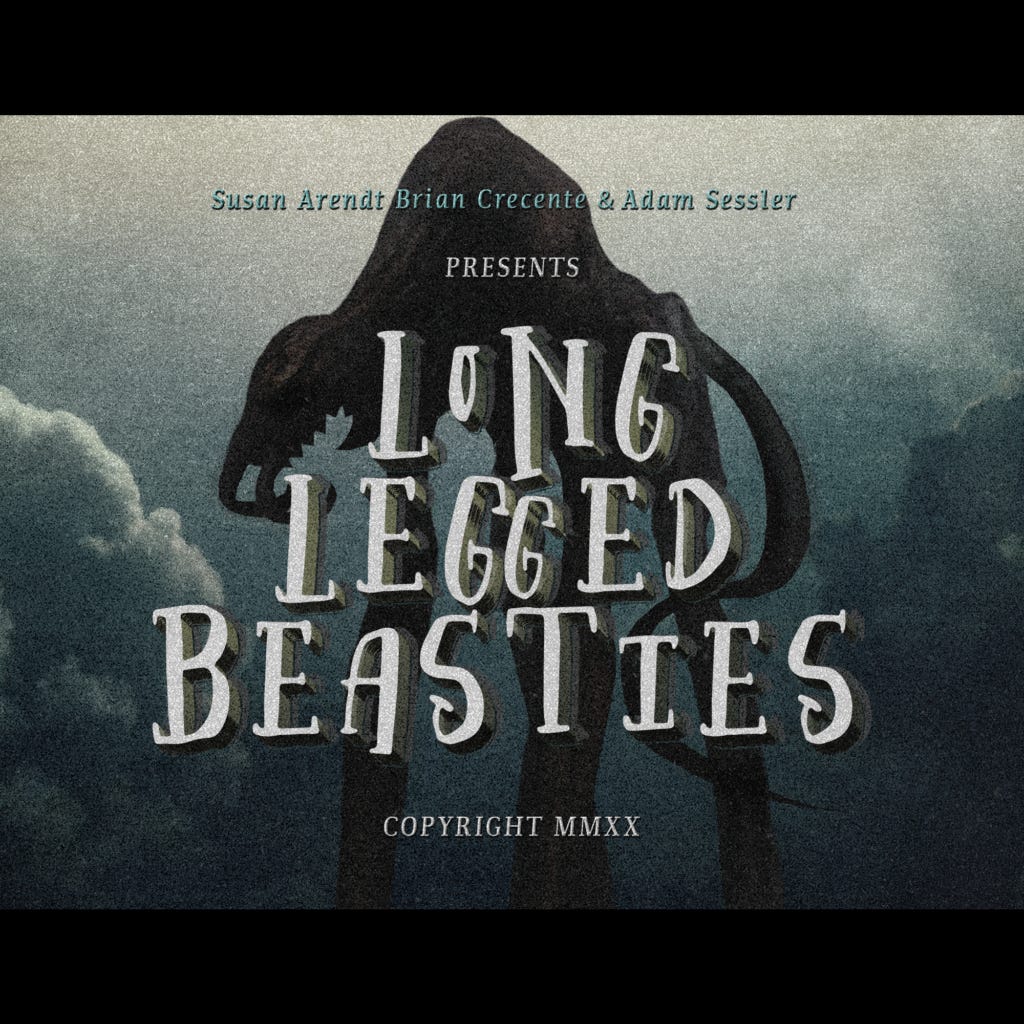 Long Legged Beasties is a podcast that puts horror movies in their proper place. Each week, hosts Susan Arendt, Brian Crecente, and Adam Sessler choose a horror movie and argue about which genre of horror movie it really is. They're almost always wrong. Listen right here.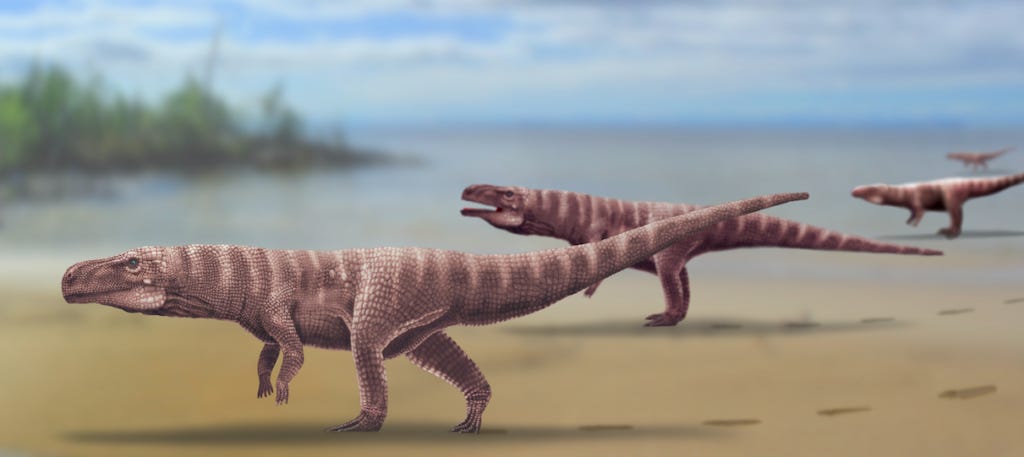 Fossil Footprints Reveal a Crocodile That Walked on Two Legs – Inverse
But did they wear pants?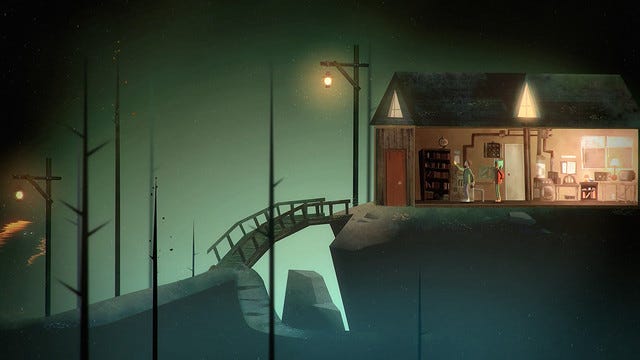 What to play from itch.io's huge bundle with 1,500 games – Polygon